What is FabriCare?
---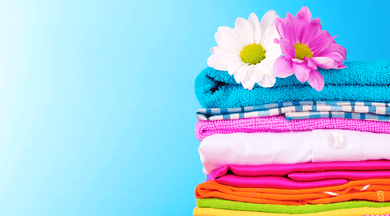 Professional, experienced and convenient is what describes us the best. We are professional dry cleaners and have over three decades of experience in this industry. We provide a wide range of online laundry & dry cleaning services combined with excellent customer service and a convenient pick up & drop facility at a time suitable for you.
Be it home laundry service or laundry & dry cleaning services for commercial establishments, we are a trusted name you can count on. We are known for our fast, on-demand online laundry service and are expert dry cleaners providing door-to-door services with guaranteed quality assurance and on-time delivery. We also make use of the best technologies and have a professional team that ensure every item we wash, clean and deliver is handled with utmost care.
Our services include wet wash, steam press, roll press, starching, ironing, fabric dyeing, darning and shoe laundry.
DRY CLEAN
Laundry has in-house Dry Cleaning facility located. Dry cleaning is a process where your garments are cleaned using a chemical solvent other than water. This method is used to clean delicate fabrics that cannot withstand the rough tumble of a washing machine and clothes dryer, it will also eliminate labor-intensive hand washing. When to Dry Clean your clothes? Just read Laundry Service Guide or washing instructions on your garments.
Office Shirts – cotton, poly or mixed
Trousers – cotton, wool or mixed
Weekend wear
Party wear
delicate clothing
Lorem ipsum dolor sit amet, consectetur adipiscing elit, sed do eiusmod tempor incididunt ut labore et dolore magna aliqua tempor
Morgan King